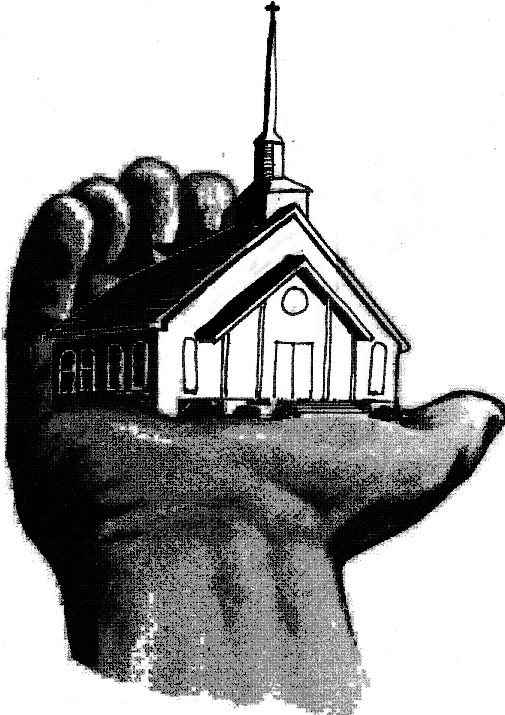 Christianity For Today
A Life Changing Six Week Study Program
Living a Christian Life in Todayís World
Robbie L. Rogers

ARE YOU ANGRY AT GOD, OR CURIOUS ABOUT CHRISTIANITY?
Christianity For Today may be the answer for you.

Yíall Come! That old southern phrase speaks volumes about hospitality, doesnít? And, itís in like manner that we invite you to "come." One night to investigate is all we ask, and dinner will be on us. Weíre not trying to get you to join our church nor are we putting on a show, after all youíre part of the family, or community. Itís what we do, exploring serious questions that churched and unchurched people alike have about this thing called religion.

This course is a series of instructional sessions intended to assist a devout or novice Christian or someone who is angry at the Church or God, in short anyone who wishes to find answers concerning Christianity. As an added bonus we believe it will help newcomers in becoming equipped to do any specific work of ministry they wish to do at home, at work, in the world, and in the church.

Anyone can take the course we are offering, whether you are affiliated with a church or not, it doesnít matter. The course, designed primarily for non-churchgoers and those who have recently become Christians, runs six consecutive weeks. There is no charge however, contributions for meals and baby sitting accommodations are accepted.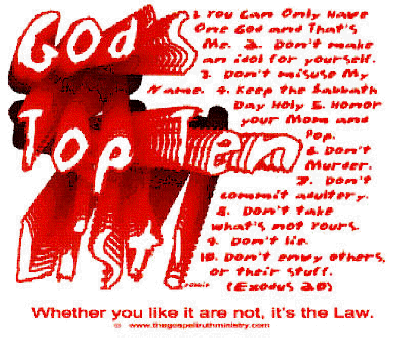 Christianity For Today has two purposes: the first is to bring people into a relationship with Jesus Christ, the second is to introduce the course to those who are called to evangelism so they can become leaders or helpers with subsequent courses. In offering the course we present you with an opportunity to become involved in Christ's commission to all of His people: "Go into the world and preach the Gospel to all people."
Don't miss this opportunity to change your life - forever!
All parts of the Christianity For Today course is a wonderful life changing experience for all who participate. It answers and clarifies the basics of our Christian faith and puts us on firm ground as we travel on our journey with the Lord. No one will laugh or argue with you to prove a point, it is forbidden. Some even yell at God. If thatís what it takes to clear the air, we encourage it.
Have you ever been to a great service or heard a great sermon and tried to tell someone about it? Thatís the problem we have about this course, itís hard to convey what we feel concerning how much it might help you if you attend. It costs us a great deal to do this both in time and money, yet is our gift to you, and our ministry to the community we serve; consequently we ask for your commitment each week.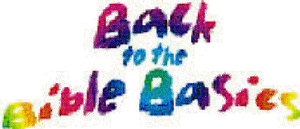 Predominately this course is run by lay people just like you, no clergy except on the edge. No intimidation, weíre just regular folks and know how it feels to have doubts and fears about God and the church. There are trained leaders in each group, but only to guide and help participants stay on a track. Basically each group chooses what is discussed.

Most of all, Christianity For Today is ecumenical. It uses no dogma, no denomination, only straight forward biblical truths. The group discussions, usually involving 8-12 people, end promptly at 9:00. Child care is available each night. There are six two and a half hour sessions which address such topics as:
Session One: Is Christianity really relevant Today or Just Some Club? What is so Special About Jesus?
Session Two: Why Read the Bible? Whatís Faith Got to do With It? Whatís the Big Deal About Praying?
Session Three: Does God Really Hear Me and Why? How Can I know God Cares About Me? Does God Really Guide Me and How Do I Know?
Session Four: What is the Holy Spirit? What are the Gifts of Holy Spirit? Come on Does God Really Heal?
Session Five: How can I Change, Iíve Lost Hope? So Whatís Next?
Session Six: How Can I Spread the Good News to Others? Whatís Right and Whatís Wrong with the Church Today?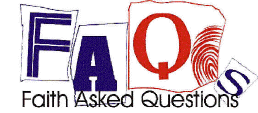 With the idea that we are all short of time and need to become more disciplined in our use of it, each evening will start promptly at 6:00 with an excellent dinner supplied by us, our treat, followed by a plain language talk at 6:30 (20 Min). Each talk is geared to promote discussion in the small groups. After the talk, 7:00, coffee is available to continue a relaxed atmosphere in group settings. Each session ends promptly at 8:30.

So contact your church office to indicate your interest, they can email us at: Christianity for Today Or: webmaster@thegospeltruthministry.com
Click on the following PDF files to see more about the program we are offering:
Christianity for Today Presentation Participants Work Book Leaders Work Book Course Book